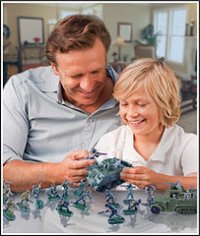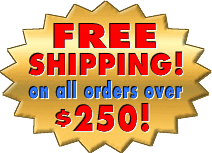 APPLIES TO US ORDERS ONLY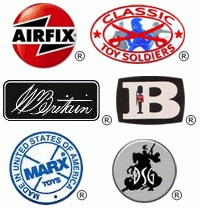 ---
Welcome to America's toy soldiers store! Battlefield Legends Toy Soldiers is an ebay Top Rated Seller and an approved Amazon Merchant with over 3,500 satisfied customers and growing! We ship worldwide and gladly accept most major credit cards, Paypal, personal checks and money orders. Relive and share your boyhood memories with these classic plastic toy soldiers and military miniatures from Airfix, Britains Deetail, W Britain, Marx, CTS, DSG and more in both 1/32 (54mm) and 1/72 scale.
eBay Store


Battlefield Legends Toy Soldiers
Plastic Toy Soldiers & Collectibles
10804 Liberty Rd
Randallstown, MD 21133

Phone Orders: 410.247.1269
info@battlefieldlegends.com



W Britain American Civil War Toy Soldiers Collection

Civil War Metal Miniature 54mm Toy Soldiers, Flag Bearers, Officers and Character Figures from Battlefield Legends Toy Soldiers

New from Battlefield Legends Toy Soldiers! We are pleased to offer the W Britain line of 54mm American Civil War metal figures in matte finish. Travel back in time to the summer of 1863 and the little town of Gettysburg. The battle is brought to life with these beautifully sculpted and highly detailed character figures of Confederate Generals Lee, Longstreet, Hood, Armistead and A.P. Hill as well as their Union counterparts Hancock and Chamberlain. This collection also includes an outstanding depiction of President Abraham Lincoln.

Each figure is shipped mint in a sturdy clamshell package for safe and secure delivery.