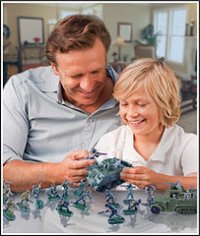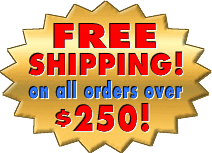 APPLIES TO US ORDERS ONLY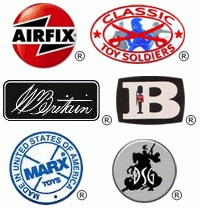 ---
Welcome to America's toy soldiers store! Battlefield Legends Toy Soldiers is an ebay Top Rated Seller and an approved Amazon Merchant with over 3,500 satisfied customers and growing! We ship worldwide and gladly accept most major credit cards, Paypal, personal checks and money orders. Relive and share your boyhood memories with these classic plastic toy soldiers and military miniatures from Airfix, Britains Deetail, W Britain, Marx, CTS, DSG and more in both 1/32 (54mm) and 1/72 scale.
eBay Store


Battlefield Legends Toy Soldiers
Plastic Toy Soldiers & Collectibles
10804 Liberty Rd
Randallstown, MD 21133

Phone Orders: 410.247.1269
info@battlefieldlegends.com



Britains Deetail Toy Soldiers

Civil War Union and Confederate Sets, 7th Cavalry, Cowboys, Indians, Knights, WWII German Infatry, WWII British Infantry, WWII Japanese Infantry and more!

Welcome to Battlefield Legends Toy Soldiers! We are the number #1 retailer of the new and very affordably priced Super Detail line of hand painted plastic toy soldiers on metal base from W Britain. These highly detailed figures are a great choice for both the beginning and advanced collector. Choose from over 25 custom Civil War regimental flag bearers including the Gordonsville Grays, 37th Virginia Stonewall Brigade, Stuart's Cavalry Regimental flag, Lee Headquarter's flag, 1st Texas Cavalry, 20th Maine Regimental flag, 1st Minnesota Volunteers Regimental flag, Iron Brigade Regimental flag, Irish Brigade Regimental flag and more.